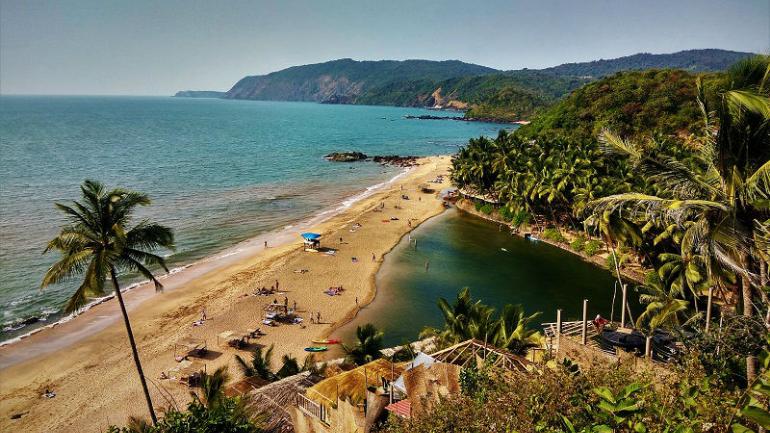 Films that made Goa famous since 1990
Goa is a small state in India with a good self explanation to locals as well as numerous tourists who visit throughout the year for pleasure more than business. Goa has seen a huge amount of tourists from across India as well as from other places in the world. It is a beautiful place to visit with eye shocking beaches and historical places combined with people who are endowed with humility and warmth. Keeping this in mind, Goa has automatically set it's standards high.  In order to capture the large audience's attention, the film industry of Goa skyrocketed creating a whole new sense of belonging as well as increased the value manifold. Various filmmakers would shoot their movies at different locations in Goa such as in Old Goa, Vagator, Dona Paula among many others.
Films in various languages such as Hindi, Marathi, Italian and even English were encouraged to a great extent apart from Konkani films. For example, the movie 'Dil Chahta Hai' which was a big hit in those times has multiple scenes in "https://en.wikipedia.org/wiki/Goa" that are known by the locals which makes it more of a diversity thing. Dil Chahta Hai not only focussed on the movie story but also showcased the various cultures and activities that could be engaged in. One more instace is that tourists come searching for the fort where the song in Dil Chahta Hai was shot which just proves the fact that the movie along with the scene has increased travel in and to Goa. Apart from Dil Chahta Hai, there are so many other movies that were shot across Goa from 1980 – 2015. Some of the films are :Like Ek Duuje Ke Liye (1981) Pukar (1983) Kabhi Haan Kabhi Naa (1994) Josh (2000) Singham (2011)Dum Maro Dum (2011) Finding Fanny (2014)Bhootnath (2008)
Guzaarish (2010) Go Goa Gone (2013) Goa is officially on the map of India since 2011 being the most visited state and having a strong media as well as economic presence. The three letters "GOA" has a lot more to it than you actually know. Goa houses a lot of authentic films in the language "Konkani" which has been spoken and written for years together. Few of the top superstars of the Goan cinema are John D'silva and Prince Jacob among many others. You can now find all "https://www.goenchobalcao.com" "latest as well as old Konkani movies online"latest as well as old Konkani movies online only at Goencho Balcao.